Starbucks' new CEO, Laxman Narasimhan, will be entering his fourth week on the job, which puts us at a pivotal moment to use our collective power to call on him to clean up Starbucks' reputation by ending the company's scorched-earth union-busting campaign, build a healthy relationship with baristas, and work together with SBWU.
Starting at 7am PT on Tuesday, April 11, 2023, Starbucks Workers United, allied organizations, and global labor partners will host a day of action that spans the globe in a massive show of support for Starbucks workers fighting for a seat at the table by sending a million messages to the company.
How do we get to 1 million messages to Starbucks?
The anchor of the day will be flooding Starbucks with messages in solidarity on social media. Starbucks Workers United members and union partners will post to socials using hashtag #StickItToStarbucks! 
So how do you help?
Print sign below.
Take a selfie holding the graphic, and post to social media!
Don't have a printer? That's fine! Download the social media graphic and post to social media!
Use post text from one of the samples below, or make your own. 
Sign: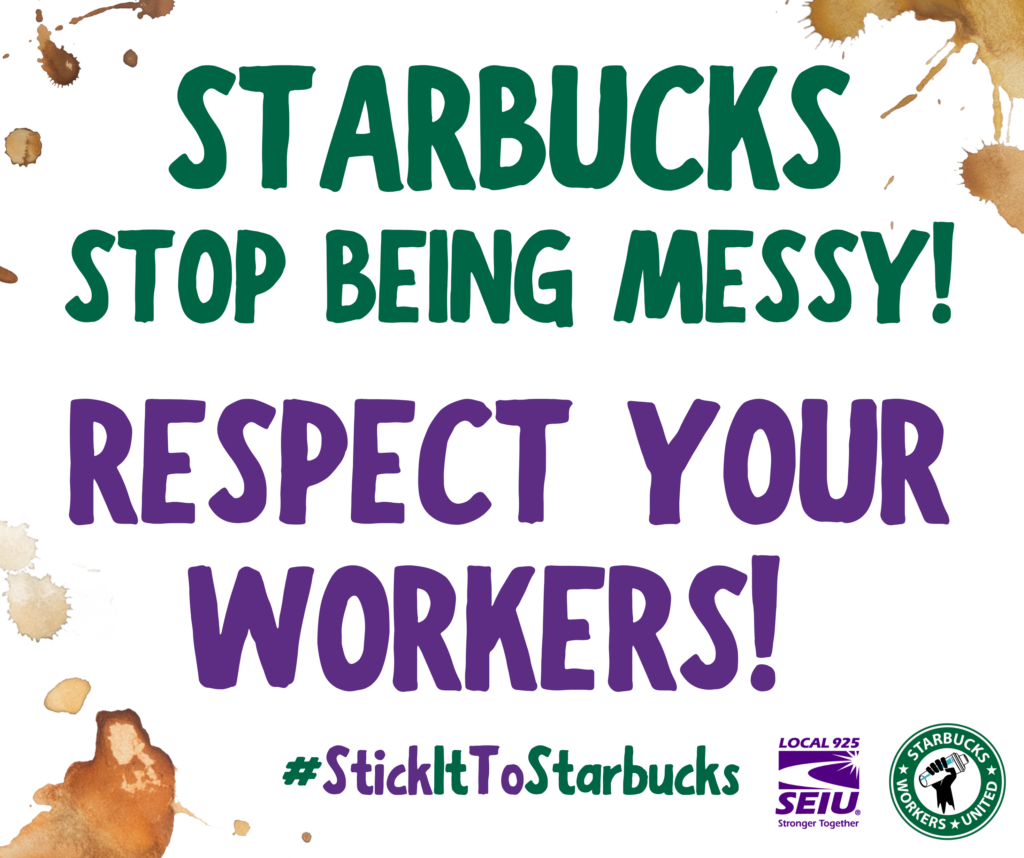 Social Media Square: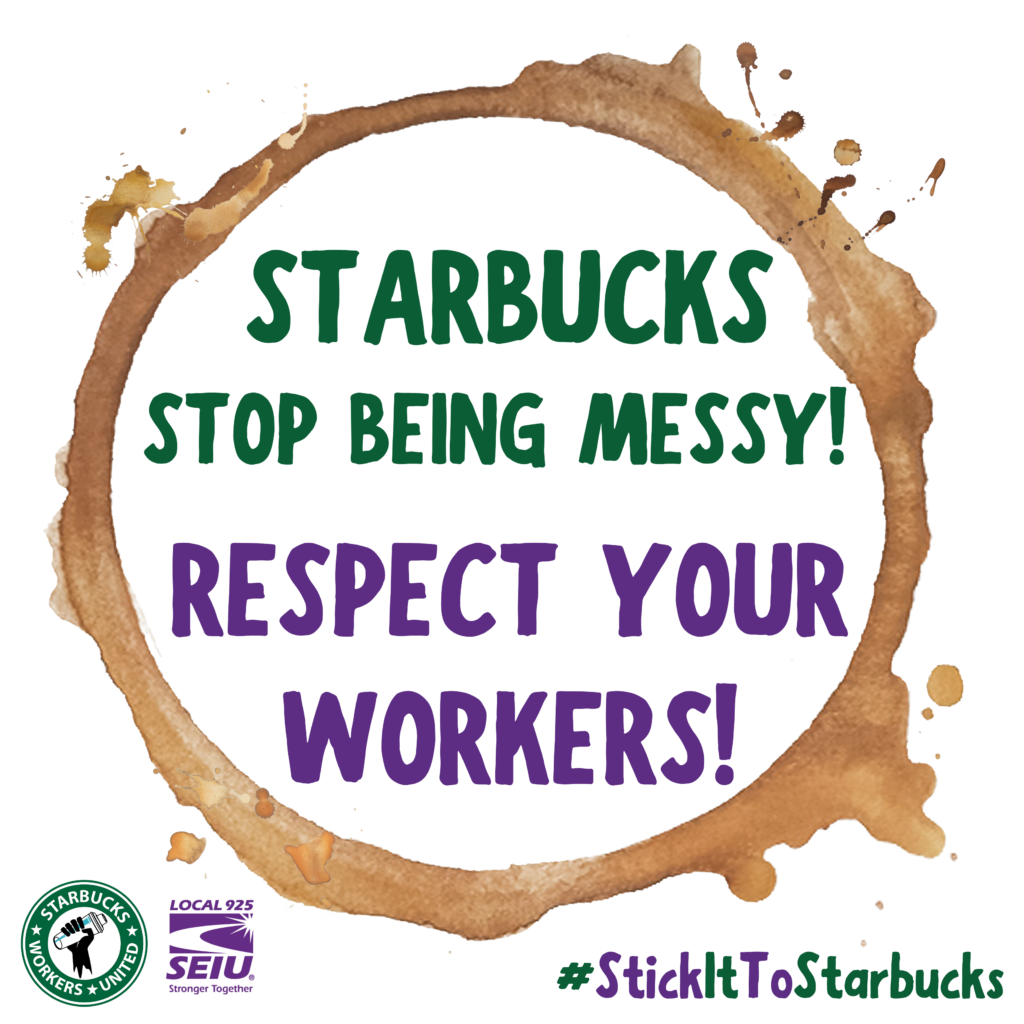 REMEMBER: Every post should use #StickItToStarbucks
Sample Posts:
This is/I am NAME and I stand with Starbucks workers! #StickItToStarbucks.
Starbucks has been getting up to some sticky business, fighting their own workers just for trying to organize with @SBWorkersUnited! I stand with the workers! 

#StickItToStarbucks

Baristas with @SBWorkersUnited have been pushing @Starbucks to be the progressive company they claim they are, and stop union-busting. I'm sticking with the workers! 

#StickItToStarbucks